How Long Should I Plan An African Hunting Safari?
If you are thinking about hunting in Africa, there is a lot that goes into planning a successful hunt. There are numerous personal, logistical, and regulatory requirements that need to be addressed. Many veteran hunters find it fairly easy to plan a trip but first-timers may need some assistance. 
(Searching for "best bow for bow hunting"? Visit our website!)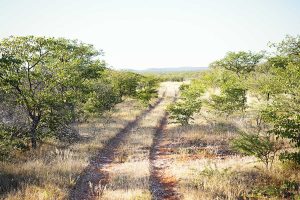 The Answer To "How Long Should I Plan An African Hunting Safari?"
When it comes to a hunting safari, there are myriad considerations that need to be made to ensure that the experience is as memorable and enjoyable as possible. It is important to make sure that your hunt meets your goals, as well as the financial expectations of you and your family. 
The answer to this question varies from hunter to hunter and country to country. But here are some tips that can help you get started: 
Research the animals and regions that you want to hunt.
One of the best things you can do when planning a hunt in Africa is to familiarize yourself with the region or area that you're going to visit. This will enable you to determine the best time of year to hunt there. It will also allow you to know what animals are in abundance there and the best way to find them. 
Temper Your Expectations
Another huge mistake that new hunters often make is that they arrive in Africa with the expectation of obtaining a specific trophy. This can be very dangerous, as it can set a false goal and prevent you from taking advantage of the opportunities that you might otherwise miss. 
Take Your Time
Despite the fact that hunting in Africa is a fast-paced activity, it doesn't mean that you need to rush to book your hunt. The ideal way to plan a hunt is to start at least a year in advance so that you can find the ideal time to go on your trip. 
Have a realistic budget
The price of an African hunting trip will vary depending on what type of animal you wish to pursue. Generally, you will need to factor in the costs of the outfitter, transportation, and accommodation as well as the cost of your hunt.
Ask questions about the cost of your hunt and be wary of hunts that are unclear or don't give you all the information you need to make an informed decision.
Prepare your gear
Aside from the rifle and ammunition that you will be using, there are a few other items you'll need to have before your trip. These include gun cleaning materials, binoculars, and a camera. 
These items can be expensive and should be purchased at a local store before you leave. This will save you money and make the hunt much more pleasant. 
Obtain all the necessary permits for your hunt.
If you are planning a hunt in Africa, it is essential to obtain the correct permits for the animals that you are hunting. The number of animals that you can shoot per day varies depending on the region you are in and what type of animal you wish to pursue.