How Often Should I Clean a Hunting Rifle?
When you own a hunting rifle, it's important to know how to clean it. There are many different factors that contribute to cleaning a gun, and how often you need to do it will depend on the specific model you have. However, there are a few general guidelines to follow when it comes to keeping your firearm in tip-top shape. 
(To know more about sling bow hunting, Contact us today!)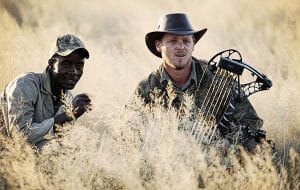 The basic idea is to remove as much dust, dirt, and debris as possible. Using a clean, dry cloth to wipe off the residue is a good way to start. You might also consider investing in a microfiber or lint-free cleaning patch. These can be purchased at a variety of big box retailers or online. 
Using a lint-free patch can help keep your firearm looking newer for longer. To make sure you get the best possible results, buy a high-quality product. Also, you should use a good quality cleaning solution. It's also wise to store your cleaning supplies correctly. If you store your solvents improperly, they could be ruined. 
Another thing to remember when it comes to cleaning your gun is that you should always do it from the breech. This is to prevent damage to the threading on the end of your barrel. Furthermore, you should always store your rifle in a safe place, such as a gun safe. 
How long you should wait to clean your rifle depends on several factors, including the type of firearm, the amount of use it gets, and the environment it's exposed to. For instance, a deer stalker is going to clean their rifle less frequently than a competitive shooter. Some rifles can be shot as many as 100 times before they need to be cleaned. 
Other things to think about when it comes to cleaning your firearm are the materials that you'll be using and the time you'll have to devote to it. Cleaning a gun is a time-consuming task, so you don't want to rush through it. In fact, you should be able to take a break from it once in a while. 
The basic cleaning process for a hunting rifle is simple. Remove the bolt and brush away the grime. While this may sound tedious, it can actually improve the accuracy of your firearm. 
While you're at it, it's also a good idea to check the chamber for clearness. A rusty bore can interfere with accuracy, and can even cause problems with reliability. 
For the same reason, a lubricated, wax-treated gun cloth is a great way to protect and polish your firearm. It can also extend the life of your firearm, as well as its accuracy. 
Regardless of whether you're a hunter, defensive gunner, or shooter, it's a good idea to have a thorough cleaning routine. A quick cleaning can help avoid the buildup of carbon particles along the barrel. And, if you don't have access to a cleaning station, a steady table is a good option. 
As a general rule of thumb, it's a good idea to wash your rifle after every trip to the range. However, some ranges don't allow this.