Namibia: Is It Safe To Travel or Live?
Most of the time, traveling to Namibia is safe. It does, however, have a somewhat high crime rate. In Windhoek, the capital of Namibia, as well as other parts of the country, crime is a significant problem. Muggings and bag snatchings are frequent occurrences, especially in locations where foreigners congregate.
(Want to experience African Bird Hunting, contact us today!)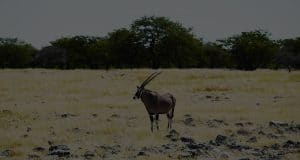 If you're wondering how safe Namibia is, you've come to the right place. This African country is safe enough for travelers, but you should be aware of your surroundings to avoid becoming the target of scammers. If you're travelling alone, it's important to keep your valuables out of sight, particularly when you're on the road.
While there haven't been any reported large scams, you can run into opportunists, so be cautious and aware of your surroundings. Windhoek, the capital of Namibia, is the most dangerous city. Although most robberies occur outside of the city center, they often involve taxi drivers. Therefore, it's essential for tourists to be vigilant. Driving under the influence of alcohol is also a common crime. While Namibians consider alcohol consumption to be harmless, it's important to be careful, especially on weekends and on the road. Pickpockets are a common sight in town centers, and obvious tourists are particularly vulnerable to being targeted.
If you're travelling by car, keep in mind that Namibia roads are often unpaved. However, the paved roads are generally good. While it may not be advisable to drive at night or on a rural road, it's possible to find a safe spot for your rental car. And be prepared to stay overnight in the car if necessary. In addition to staying overnight in the rental vehicle, you should also learn how to change a tire.
While traveling alone, it is important to know the general safety regulations. Namibia is not a place where you should drink tap water without boiling it. The water can sometimes be safe to drink, but you should take extra precautions. In some places, the water is treated before it is served to guests. But it's still a good idea to boil the water vigorously if you're unsure about its safety. You may want to check with your accommodation before your trip, and make sure that you've checked the safety of the city.
Despite the fact that Namibia is relatively safe for travelers, it is still a place where dangers can lurk. While there aren't many incidents of violence, Namibia has a history of natural disasters and a stable democracy. You should pay close attention to local news reports and be aware of unforeseen situations before visiting. And don't forget to drink plenty of bottled water! It's best to have a water supply available while you're traveling!
While the medical facilities in Windhoek are generally good, some private clinics require payment before administering treatment. Additionally, some travel insurance policies won't recognize some of Namibia's hospitals. So be sure to check with your insurance company before you book your flight to ensure that your medical needs are covered. Namibia is also a dangerous place for travelers to contract malaria. It's best to avoid traveling with unvaccinated children unless you are sure your family is immune
Although Namibia is relatively safe for children, parents should make sure they have their children up-to-date with their vaccinations. They should also be careful when buying diamonds, as illegal diamond dealers can face heavy fines and even prison sentences. Be sure to obtain permission before taking photographs at military sites. Never drive while under the influence. And don't forget to wear your seatbelts. And make sure to be aware of any wildlife in the area.