How does a Safari in Namibia Operates?
Namibia remains to be a secure, welcoming, and interesting place to travel. It is home to renowned and profoundly rewarding safari locations.
(For Africa Bow Hunting, visit Burchell-Wolf Safaris)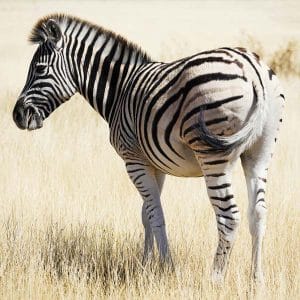 If you are interested in Namibia's beautiful scenery, you've likely thought about a Namibia safari. You've probably heard about the overland tour and Etosha National Park, but do you know how it actually works? Read on to find out! This article will walk you through some of the most common questions you may have about the country's wildlife. Read on to find out how a Namibia safari actually works and get the best out of your trip.
Overland Tours
The landlocked country of Namibia is home to some amazing overland tours. The landscape is diverse and scenic. From the dune-belt town of Swakopmund to the barren Skeleton Coast, you'll be sure to have a blast. There are countless activities to participate in during Namibia safari overland tours. From exploring the vast and mysterious Namib Desert to witnessing a rare species of lion, Namibia has something for everyone.
Fish River Canyon
If you are planning a Namibia safari, don't miss the opportunity to visit the Fish River Canyon. This is the world's second largest canyon and a breathtaking sight, measuring 160km long, up to 27km wide, and up to 500 metres deep. This unique canyon is also Namibia's longest interior river, and it is part of the state-run Ais-Ais Richtersveld Transfrontier Park.
Etosha National Park
One of the most popular wildlife-spotting trips in Africa is the Etosha Safari. The park was declared over 110 years ago, and offers four camping options, three classic and one eco. All accommodations have floodlit waterholes and are easily accessible by road. The drive to Etosha begins in Windhoek and takes approximately six hours. There are two entrances to Etosha: Andersson Gate in the south and Von Lindequist Gate in the east. Etosha Pan is accessible from the Caprivi region, while Okaukuejo lies near the eastern tip.
Himba Tribe
Depending on which Namibia safari you book, you may have the opportunity to work with the Himba tribe. The Himba are semi-nomadic pastoralists who have maintained their traditions and values for centuries. Despite climate change and ongoing marginalization, the Himba continue to practice their traditions and culture. Himba women are heavily decorated with symbolic jewelry and cover their bodies with animal fat. This process is called otjize, which is a mixture of ochre and red dye.
Etosha Savannah
Visit the Etosha savannah, one of the largest national parks in Africa, and you'll be treated to a world of savannah animals. This area is home to many species of antelope, giraffe, and zebra. Its name, which translates to "great white place," comes from the area's vast white savanna. It's also home to desert elephants, and the area is known as the Damaraland region, which has seasonal rivers and rare desert elephants.
Etosha Pan
The Etosha Pan in Namibia Safari is home to the African safari's iconic wildlife. There are many savannah animals, including cheetahs, lions, elephants, and springbok. The park is open all year round, but the dry summer months offer a great opportunity for sighting flamingos. The water sources in Etosha Pan provide a great habitat for these creatures.
Etosha Conservancy Movement
The Etosha Conservancy movement is an indigenous land ownership movement. The national park is one of the most visited places in Namibia. In 1997, Chief Aib led a protest at the gates of the park. He demanded the right to live on their ancestral land, the Etosha Pan.
In response, the Namibian government began offering resettlement farms to the Hai//om people. Yet, the Hai//om have continued to feel unsecure in their land tenure and governance. The recent election to elect a Traditional Authority was contested and deemed unfair, despite the fact that the group was elected.
Caprivi journey
There are many reasons to go on a Caprivi journey in Namibia. First of all, the Caprivi is a tropical wet land and is known for its typical round huts that line the street. Second, it is only accessible by car, on a highway called Trans-Caprivi Highway. The journey is a few hours long, and there are several stops along the way. During rainy season, it is advisable to hire a four-wheel-drive to take you off-road.