How to Start Learning Bow Hunting
If you have been thinking of trying your hand at bow hunting, you are likely wondering how to start. Well, there are a couple of ways to do it. First of all, you can borrow gear from someone you know or purchase used gear. Another option is to get a hunter's education certificate. Regardless of how you choose to do it, you should always remember that learning the sport of bow hunting is a marathon and not a sprint. 
(Looking for a game hunting safaris, contact us today!)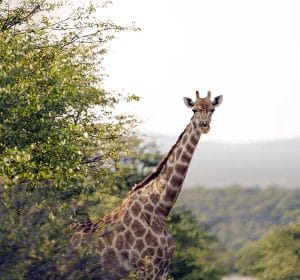 Borrowing gear from a friend
You may be interested in learning how to start bow hunting. Fortunately, you can borrow gear from a friend. Bow hunters are passionate and eager to share knowledge. While it isn't ideal to borrow gear from a friend, it is a good idea in some situations. Here are some tips to get started bow hunting: 
Borrowing bows and bow-hunting equipment can be difficult to afford, but it's important to get started and practice before you buy anything. Hunting requires quality practice sessions. Your form and shooting mechanics need to be refined. It's always better to take 10 good shots than a hundred bad ones. The same goes for purchasing a hunting license. You'll be glad you took the time to borrow or purchase gear from a friend. 
Buying used gear
Buying used bows for bow hunting can save you a lot of money. Some stores sell second-hand bows on Facebook, but there are many other options. You can also find used bows on eBay, Kijiji, and Craigslist. You can also check out some bow hunting forums online, which will likely have used bows for sale as well. Alternatively, you can find used bows for sale at local bow shops. 
If you are a beginning archer, buying used bows is a great way to get started with bow hunting. Just make sure to do your research before making a purchase. The more research you do on the bow, the less likely you are to end up buying a used bow that you can't use. It is also worth noting that used bows don't necessarily mean they are substandard. 
Getting a hunter's education certificate
You can get started bow hunting by taking a hunter's safety course. The course varies from state to state but most will require you to have some knowledge of firearms. It will also teach you how to safely handle a bow. It is a good idea to bring a hunting survival kit, as well. The course also includes a test to prove that you've completed the course. 
For New York State hunters, it's necessary to take the Hunter Education Course. You'll need this if you plan on bowhunting bear or deer. You don't need it for small game, but if you want to use a crossbow, you'll need the Crossbow Hunting Qualification as well. To get a hunting permit, you'll need a bowhunting education course, too.