Is Rifle Hunting in Namibia Worth It?
Are you looking for a rifle hunting trip? Namibia is an incredible destination, known for its abundance of plains game. For a great value, Namibia is one of the best places to go hunting. It also boasts excellent conservation, which makes it the ideal destination for any hunter.
(Looking for Bow Hunting Safari? Visit Burchell-Wolf Safari)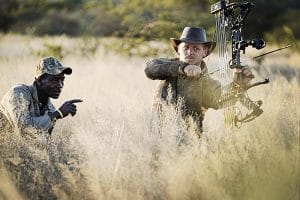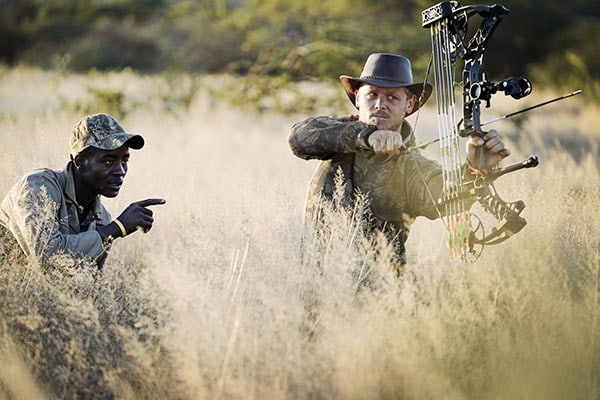 Regardless of your skill level, Namibia has many things to offer hunters. This article will tell you about the benefits of hunting in Namibia.
Namibia is known for its abundance of plains game
Namibia is renowned for its abundant plains game. Hunting in Namibia offers an opportunity to see many different species of animals, including the critically endangered black rhino. The country's habitat includes semi-desert plains, dense thorny savanna, and mountainous areas. The country's climate can be extreme, and the high altitude can make hunting more difficult. However, the diversity of the plains' game is more than enough to make any hunt exciting.
While the country is not known for its abundance of animals, it does have its fair share of sights and sounds. Visitors will find the scenery in Namibia to be quite memorable. In addition to the plains game, Namibia's barren coastline offers a truly unique experience. The Skeleton Coast, on the north side of the country, is an untouched wasteland, filled with abandoned ships. The vast, golden Kalahari is also a spectacular location for safaris, thanks to its large concentrations of antelope and other animals.
It is a great destination for any hunter
Whether you are interested in trophy antelope, or simply want to experience the wild side of Africa, Namibia is an excellent hunting destination. This massive country boasts a stunning natural environment and a diverse range of wild animals. The vast open spaces are ideal for hunting, and the country has numerous wilderness areas to choose from. There are numerous options for hunting in Namibia, including a variety of private ranches and big hunting concessions.
Before heading out on a Namibian hunting trip, you should have a bolt-action rifle in your possession. You are allowed to import two hunting rifles and two shotguns into the country. It is not allowed to carry handguns or automatic weapons into Namibia. It is a good idea to get a firearm importation permit before you leave, which you can find here. Remember that firearms must be checked and registered in a safe place. Importing weapons is a simple process and police officials will help you get temporary import permits for your rifle. You'll have to fill out a form to tell them which gun you're taking and where you're staying. Once you've gotten your rifle permit, you'll be on your way to Namibia!
It is a great value for the money
Rifle hunting in Namibia is the ultimate in safari experiences. With its diverse landscape and large population of wild animals, this destination offers the ultimate in value for money. The country's 82 communal conservancies are some of the best places to hunt. For a memorable experience, consider hunting in one of these pristine national parks. With rifle hunting in Namibia, you'll have the chance to see lions, cheetah, leopard, and elephant.
It is a conservation destination
In addition to its great outdoors, rifle hunting in Namibia is also a great way to support local wildlife conservation efforts. The country's arid, semi-arid, and dry sub-humid landscapes offer a variety of habitats, making for a diverse hunting experience. Namibia's wildlife is one of its main attractions, with estimates putting its herd at over three million animals. In fact, the high competition for these animals has encouraged farmers to focus on wildlife management as an alternative to conventional farming.
For hunting in Namibia, you'll need a bolt action rifle and two cartridges. Rifles and shotguns are allowed, but you cannot import automatic or handguns. The PHs recommend hunting rifles with a 300 Win Mag cartridge and soft-nosed projectiles for plains game. Namibia's legislation also specifies the appropriate calibers for various types of game. Only thick-skinned species, such as lions and elephants, can be hunted with solid ammunition.