Summertime is the perfect time to visit Namibia!
Namibia is a beautiful country that offers many amazing experiences. Summertime in Namibia is the perfect time to visit, as the temperatures are warm and the landscape is colorful.
There are plenty of activities to do, including hiking, camping, and swimming in the clear waters of Lake Windhoek. If you're looking for an amazing adventure, look no further!
(Searching for "bow and arrow hunting"? Visit our website!)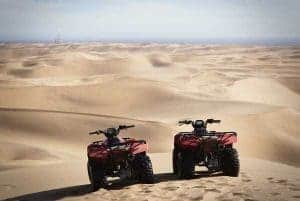 What is the Best Time to Visit Namibia?
Namibia is a country located in the southern portion of Africa. The Namibian capital, Windhoek, is the largest city in Namibia and the country's cultural and historical center.
Additionally, the Namibian landscape is lush with green fields and rolling hills that make for an amazing sight to see while on vacation.
What are the Reasons to Visit Namibia?
Some of the reasons people visit Namibia include exploring its stunning landscapes, taking in its culture, and spending time outdoors. Some of the best places to visit in Namibia include:
-The Ria Motsepe National Park: This park offers dramatic scenery and is home to some of the most beautiful mountains in Africa.
-The Kgalagadi Hills: This range features cliffs that reach up to 282 meters (1,000 feet) above sea level and offers excellent hiking opportunities.
-The Swakopmund Delta: The Swakopmund Delta is a great place to stay because it has a wide variety of water activities including fishing, swimming, boating, and windsurfing.
-The Intervarsity School of Theology in Gaborone: This school provides students with an excellent education that can be pursued after leaving high school or any other postsecondary educational institution.
Visiting Namibia is a great way to experience the stunning landscape, amazing wildlife, and friendly people. There are plenty of things to do in the country, from exploring the towns and villages to taking a day trip to the beaches.
Whether you're looking for activities or just a place to relax, Namibia has something for everyone. Thanks for considering staying in Namibia!