What Accessories Do I Need For Bird Hunting?
When you're hunting birds, there are a lot of things you need to bring with you. You'll need your shotgun shells, water bottles, snacks, and even a first-aid kit. A well-designed hunting vest makes it easy to carry all of that gear, and it also keeps it out of the way while you're walking around in the field. 
(Searching for "Namibia bird hunting attire"? Visit our website!)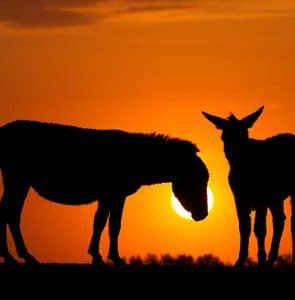 A good upland hunting vest is made from durable material that stands up to wind, rain, and harsh terrain. It's comfortable and offers plenty of pockets to keep your gear close at hand. 
Chaps or Upland Hunting Pants
If you're going to be wading through briar thickets, then a pair of chaps will make your life much easier. The top of these pants has a brush guard, which protects your legs from slashing and scratching. You can get them in a variety of styles and fabrics, like cotton, Cordura, or nylon. 
Leather Gloves
If you plan on shooting with a rifle, you need to make sure you're wearing gloves that are made from leather. These will provide more protection than softer material gloves, and they'll help keep catclaw and cactus spines away from your hands. They'll also provide better dexterity and grip than a pair of unlined pigskin gloves. 
Sunglasses
A pair of sunglasses is a necessity for any hunter. They're designed to reduce glare, allowing you to see your target clearly while protecting your eyes from the errant shot pellets and rays of the sun. They're available in a variety of shapes and styles, but we recommend a pair with unique pale-yellow lenses that help increase contrast and depth perception. 
Ear Protection
A good pair of ear protection is one of the most important pieces of equipment you'll need while bird hunting. Repeated ear-deafening shotgun blasts can do a lot of damage to your hearing. You can find a variety of ear protection products, including earplugs and earmuffs, at your local outdoor retailer or gun store. 
Boots
Upland hunters need boots that are light and comfortable enough to walk long distances. Ideally, they'll also be made from durable material that can stand up to rough terrain without shredding. 
The best upland boots will be sturdy, and flexible, and have a cushioned sole that's shaped to fit your feet. They'll also have a roomy toe box so you can easily walk in them. 
Socks
A high-quality pair of hiking socks is essential for upland hunting. They can help wick moisture and prevent blisters by reducing friction on your feet. They can also be purchased in a variety of colors, sizes, and patterns. 
Hat and Cap
A hat will help keep your head warm when you're out in the cold. A hat that fits properly is key to keeping your head warm and your ears protected from the elements. 
Shooting glasses
A set of tinted shooting glasses is a must for upland hunters, especially those who shoot early in the morning. They're great for spotting birds in dense backgrounds and can even help flushing and flying birds stand out against the sky.