All About the Major Cities of Namibia
You may be wondering: what are the major cities of Namibia? The list below includes Windhoek, Rundu, Walvis Bay, and Aus. Each city is listed in decreasing order by population. Find out what's closest to your destination by reading on! You might be surprised to find that you're not the only one wondering this question! Windhoek is the capital of Namibia. Rundu is the country's second largest city, with over 900,000 inhabitants.
(Want to experience African Bird Hunting, contact us today!)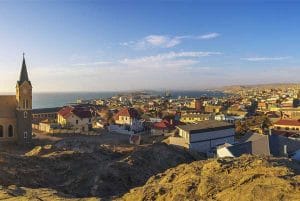 Windhoek
One of the most important historical events in Namibia's history occurred here, when a Dutch explorer named Capt. Jonker Afrikaner founded an Orlam settlement near the main hot springs in Klein Windhoek. Jonker Afrikaner built a stone church that could accommodate 500 people. Later, a church and a school were built.
The town continued to grow as the German Empire colonized Namibia. After World War II, Windhoek was reestablished and continued to grow.
Rundu
The country's capital, Windhoek, is also one of the major cities in Namibia. Windhoek is a large, clean city with a population of over 250 000. Windhoek's architecture is a mix of colonial and modern, and the city's name is a combination of the German language and German culture.
The city is a hub for business and industry in Namibia, and a number of hotels and restaurants can be found there. The city's interesting museum and a variety of other attractions make it an excellent choice for tourists to visit.
Walvis Bay
Walvis Bay is a city and anchorage in west-central Namibia. It's known as the gateway to the sea, birdlife, and quiet. There are also many things to do in this city. A waterfront next to the Yacht Club is a great place to spend an afternoon or evening. You can also find good accommodation in Walvis Bay. The city has a rich history, but it has a complicated political past.
Aus
Aus is a small town in southern Namibia, situated on the B4 national road. It is about 230 km west of Keetmanshoop and 125 km east of Luderitz. While Aus may not seem like a big city, it does have a variety of facilities and services. Located on the Aus Mountains, which rise above the Namib Desert's plains, Aus has the coldest winters of any town in Namibia.
Oshakati
Oshakati is the capital and administrative centre of the Oshana Region in the north-central part of Namibia. With a population of approximately 39,700, it is one of the most populous towns in the country. Oshakati is also the second-largest metropolitan area in Namibia after Windhoek. The region, which is situated north of the Etosha Pan, was formerly called Ovamboland during South Africa's administration.