Advantages and Disadvantages of a Tailor-Made Safari
If you're looking for an exclusive, personal experience while traveling, consider a Tailor-Made Safari. This unique travel experience is ideal for large groups and offers flexibility and affordability. If you're considering a Tailor-Made Safari, here are the advantages and disadvantages to know.
(Want to experience bow hunting in Namibia, contact us today!)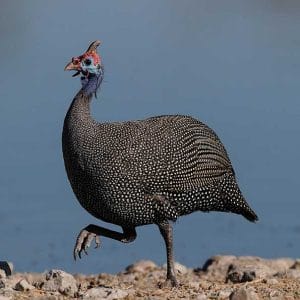 A Tailor-Made Safari is also cheaper per person than a standard safari. Here's how to find a customized safari:
Tailor-Made Safaris are a personal experience
Unlike traditional safaris, Tailor-Made Safaris allow clients to These trips can be as simple as a two-man dome tent on the make the decision on the kind of safari they would like to have. Linen and beds. Some clients enjoy a more traditional camping experience, while others want the convenience of a mobile camp set-up.
They are flexible
If you want to experience the untamed wilderness of Africa, a Tailor-Made Safari is for you. With the flexibility of choosing your own itinerary and activities, a Tailor-Made Safari allows you to enjoy the country as you wish. Whether you wish to go on game drives at dawn or dusk, or spend your nights in fully-serviced safari lodges, tailor-made safaris can meet your needs.
They are cheaper per head
There are several advantages of a Tailor-Made Safari. For one thing, the prices per head are lower than if you go on a standard safari. This is because you can choose which activities and safari areas you want to visit and how much time you want to spend in each one. Tailor-made safaris can be customized to fit the needs of each client. If you want to have an authentic bush experience, you can choose to stay in a tent, with a two-person dome, or in a luxurious safari lodge.
They are geared towards large groups
Private safaris with only four people on board can be extremely expensive, and the extra cost of an empty seat is considerable. Private safaris with more than four people are much cheaper per person, and accommodation discounts are easier to obtain. In addition to smaller vehicles, private safaris generally utilize larger ones for game viewing at base camp and in reserves.
Whether you are traveling with a large family or a large group of friends, a Tailor-Made Safari will offer a custom tour to suit your needs.
They are a good option for families
Tailor-made safaris can be ideal for families. A tailor-made safari will take into account all the needs and preferences of the family members. For instance, a family safari with children can include bush craft lessons, nature walks and time with Maasai warriors. Most of these trips are suited for children who are around eight years old and above. As a bonus, they can choose from a number of safari destinations.
They are accessible
A Tailor-Made Safari is designed especially for a group of people who are looking for maximum flexibility and independence. The tours are designed to suit the individual travel needs of each group of people. They include interactive consultation and discussion of the itinerary with a professional guide. Guests are also given the opportunity to interact with other travellers on the tour. The guides on board ensure that the guests are well hosted and have the best possible experience during their stay.