What Is the Best Bow Hunting Backpack?
Choosing a good bow-hunting backpack is a critical factor in your hunting experience. Using the wrong pack can make your trip uncomfortable or even dangerous. This guide will help you find the best backpack for your needs. 
(Searching for "bow hunting in Namibia"? Visit our website!)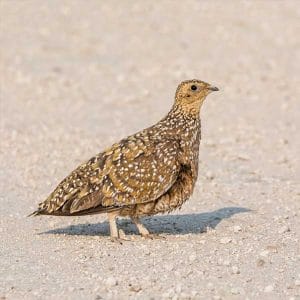 One of the first things you need to look for in a bow-hunting backpack is the bow attachment. If you have a spotting scope or another gadget, you'll want to choose a pack with a separate pocket for these devices. Otherwise, you'll have a hard time getting to them. 
Another factor to consider is how many cubic inches the pack can hold. The best backpacks should have at least 1,500 cubic inches of space. It's unlikely that you'll need a backpack that can hold more than this for a day trip. But if you plan on spending more than a few hours in the field, you'll want something with more room. 
You'll also want to look for pockets for scents, calls, and other gear. A good backpack should have a large and well-organized main compartment, a small zippered compartment, and side pockets. These features are helpful because you can easily access all of your gear when you're in the field. 
In addition, the shoulder straps should be comfortable. If they're too flimsy, they won't be able to support your weight. Also, make sure there is ventilation in the straps to keep your shoulders cool. 
For those who are looking for a backpack that is light yet durable, the Sitka Cargo Box is a great option. It has an adjustable waist belt and padded shoulder straps, so it can handle different loads. And it's designed to carry all of your bowhunting equipment. Unlike most backpacks, this one is quiet. 
The Metcalf pack has been tested over dozens of miles and thousands of vertical gains. It's durable enough to carry the weight of a heavy bow, and the five-section segmented belt helps ensure that it stays put. 
Aside from the bow attachment, the Killshot backpack has a lot of other features that make it a solid choice. For example, the hip belt features multiple straps for bows and rifles, a front organizer, and compression straps for comfort. Even the back panel has a built-in ventilation system to keep you cool. 
Whether you're a weekend warrior or a serious hunter, a bino harness pack will give you the perfect way to haul your bow. The typical shoulder harness has buckles that connect the pack to your chest. Rather than interfere with the bowstring, this design is minimalist. 
If you are looking for a backpack that can fit a longbow, a bow boot, or a tripod, the Badlands Diablo Dos Hunting Backpack is a good option. Made of KXO-32 fabric, this backpack is water-resistant and lightweight. Additionally, the polycarbonate frame has superior ventilation to prevent sweating and keep you cool. 
The Badlands Sacrifice LS is another great backpack option for hunters looking for an oversized pack. This backpack can accommodate up to 3400 cubic inches of space, and it weighs only 3 pounds, 13 ounces.