What is the Best Long-Range Hunting Rifle?
Long-range hunting is a specialized form of shooting that involves firing a rifle at a target that's typically over 1,000 yards away. It's a challenging task, but one that can be accomplished with the right equipment and knowledge. 
(To know more about getting into bow hunting, Contact us today!)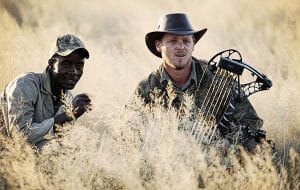 The best long-range hunting rifle will allow you to reach out that far and still have enough power to take down your target. The key to success is a combination of the right gun, optic, and ammunition that can maximize your performance at long distances. 
Calibers for Long-Range Shooting
There's no single "best" cartridge for long-range hunting, but many of the most common rifle calibers are suitable for the job. Those that have a high ballistic coefficient (BC) and fast standard barrel twist rate are best for long-range shooting because they can stabilize long, heavy bullets that can be difficult to hit at longer distances. 
6.5 Creedmoor
This is my go-to caliber for long-range hunting and target shooting, but there are plenty of other calibers that offer comparable accuracy for a similar price point. If you're looking for a lightweight, inexpensive long-range rifle that can be easily carried to the range or on a hunt, this Ruger American Predator in 6.5 Creedmoor is a good choice. 
Bergara B-14 HMR
The 9.5-pound Bergara B-14 Hunting and Match Rifle combine a competition-style stock, a heavy barrel, and the smooth two-lug action that made Bergara's reputation as a great hunting rifle. It's a great choice for hunting big game and club matches. 
Best of the West Hunter Elite
The Best of the West has long been a leading voice in the long-range hunting industry, and their Hunter Elite model is no exception to that tradition. Not only is it extremely accurate, but it comes with everything you'd need to get started in the field: a Huskemaw Optics Blue Diamond scope and 20 rounds of their ballistic turret calibrated.300 PRC load, along with a TSA-approved travel case. 
It's also worth noting that this gun is designed to be a long-range hunting weapon, so it can hold up well in harsh environments. The action is smooth, the trigger is crisp and the stock and forearm are comfortable to hold. 
Choosing the Best Rifle for Long-Range Precision Shooting
When it comes to precision shooting, you want to find a rifle that has a tight MOA (minute of angle) rating, which is usually around 1 inch at 100 yards. A "3-minute gun" is a rifle that can hold 3-inch groups at 100 yards, which is a lot closer to the ideal for long-range precision shooting than you might think. 
The AccuTrigger is Savage's patented trigger, which has been designed to be as accurate and easy to use as possible. It is a favorite among both long-range hunters and competitors alike, and this rifle's price is so competitive it is often a no-brainer for serious long-range marksmen. 
When it comes to long-range hunting, the right rifle is essential. Many caliber choices are available, each having unique strengths and weaknesses. 6.5 Creedmoor is an excellent option for a lightweight enthusiast, while heavy-duty rifles like the Bergara B-14 HMR and Best of the West Hunter Elite provide superior accuracy for those who need it in tough environments. It's important to choose the best rifle for your needs, as no single model can suit everyone. With proper research and understanding of ballistics, any shooter will be able to find the perfect weapon for their next long-range hunting adventure.