What is the Cost of a Visa to Namibia?
Before you visit Namibia, you should be aware of the documents and fees that you will need to pay. Also, you should know how long your visa will be valid. You can find out more in this article. The fees for a visa to Namibia depend on the type of visa you have. 
(To know more about African safaris hunting, visit our website!)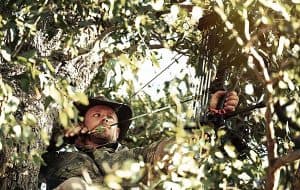 Documents required for a visa to Namibia
There are a number of documents that you will need in order to travel to Namibia. The documents required depend on the type of visa you are applying for. For instance, a business visa will require different documents than a tourist visa. And you should be aware that the Namibian government may change its requirements at any time. So, it's important to check the requirements before you apply. But in general, you'll need a valid passport, valid for at least six months. In addition, a passport must have at least six blank pages. 
You can apply for a Namibia visa online. There are three main categories of Namibia visas: single-entry, multiple-entry, and airport transit visas. You can apply for one of them, depending on your circumstances. You'll need to submit a passport photo and your travel documents if you're a tourist. Alternatively, you can submit a letter of invitation or proof of employment. You'll also need to submit medical paperwork indicating that you have had a yellow fever vaccination. 
Fees for a visa to Namibia
If you wish to visit Namibia, you will need to submit an application. The application form requires you to provide a letter of invitation from a Namibian citizen or permanent resident. In addition, you must have a yellow fever vaccination certificate if you are traveling from an area where the disease is common. You must also send proof of your intended stay in Namibia, such as a hotel reservation or a tour/safari confirmation, and sufficient financial support. 
Namibia is one of the newest countries in the world, and it is also the least populated. It is a top tourism destination in southern Africa and is home to some amazing wildlife and landscapes. Some of the most famous attractions include the Etosha National Park, which is home to cheetahs, and the Sossusvlei, a salt flat with tail-red sand dunes. Other attractions include Twyfelfontein, a landmark site with ancient rock carvings, and the Spitzkoppe, a region of rolling dunes and granite peaks. 
Validity of a visa to Namibia
If you are considering traveling to Namibia, make sure to plan ahead of time. Namibia is an African country located on the southwest coast. It is bordered by South Africa in the south and Angola in the north. In addition, Namibia is bordered by Botswana and Zambia to the east and northeast. It is known for its unique landscape and abundant wildlife. The country is home to rolling dunes and wide ocean coastlines. 
If you're coming to Namibia for a long period of time, you'll probably want to get a multiple-entry visa. This type of visa allows you to stay in the country for a maximum of five years. The duration of each stay depends on your specific needs. Once you have applied, remember to check the validity period of the visa before you leave. Generally, it takes seven working days to process a multiple-entry visa. Be sure to fill out all required information and provide as much information as possible.