What is the Most Popular Bow in Hunting Today?
The most popular bow in hunting today is the compound bow. They are designed to deliver quick results while reducing the force required to pull back the string. Compound bows are also known for their durability. As a result, they are used for both targeting and hunting. There are several different types of compound bows, including recurve, longbow, and broad head. Each type has different features and specifications, so choosing the right bow for your needs is important. 
(To know more about Namibia bow hunt sanctuary, visit our website!)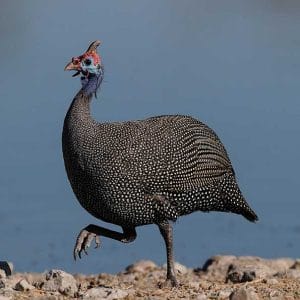 Hoyt Archery is known for its high-quality bows. This company has been in business since 1931. They are one of the most reputable and popular bow manufacturers in the world. Today, their products can be found in different price ranges. From 30-55 pounds, you are sure to find a bow that suits your needs. 
Hoyt has developed several innovations in the field of bow-making, including the Binary Cam System, which makes drawing a compound bow more smooth. They have added limb shock pods that are designed to minimize vibration. Their bows are known for their design, quality, and top-notch construction. However, the price of their products can be expensive. 
Mathews is another company that is known for its innovations in the bow industry. They are based out of Sparta, Wisconsin, and are committed to producing quality equipment. They have a motto of "people first, business second". Aside from manufacturing great bows, they also put customers first. To ensure their customers are happy, they have a lifetime warranty on all of their products. 
PSE Archery is a company that is well known for its innovative bows. Founded by Pete Shepley in 1970, PSE expanded into precision shooting equipment, and then into bow fishing. Currently, PSE has over twenty patents in the field of bow technology. 
Another bow manufacturer that is known for its innovation is Bowtech. Bowtech was founded in 1999, and quickly became the world's largest compound bow manufacturer. Originally, their bows were manufactured under the Diamond Archery brand name. Eventually, Bowtech bought Diamond Archery. Now, Bowtech produces a variety of bows that are both affordable and reliable. 
Another well-known bow manufacturer is Bear Archery. G5 Outdoors, a bow manufacturer, is a spin-off of Bear Archery. Lou Grace, the founder of G5, was interested in archery more than automobiles, and he was a visionary when it came to product design. 
One of the most popular bows in the market is the Elite Ritual from Elite Archery. Its draw cycle is said to be 335 feet per second. Among its many features, this bow is equipped with an energy transfer system, which helps limit cable movement. An engaging grip, which reduces torque, is another feature of this bow. 
Another bow that has received a lot of praise is the Mathews V3. This is a lightweight, compact hunting rig that offers excellent maneuverability and accuracy. It is also equipped with an all-new Nano 740 damper and patent-pending Centerguard cable containment. 
Although Xpedition X Series is a newer company, they are a well-known maker of lightweight and fast shooting bows. With their lever cam, these bows are a great choice for hunters.