What Should You Pack For A Safari Trip In Namibia?
A safari trip in Namibia can be a once-in-a-lifetime experience, offering incredible wildlife sightings, breathtaking landscapes, and unique cultural encounters. However, packing for a safari can be a daunting task, especially if you've never been on one before. To help you prepare for your Namibian adventure, we've put together a comprehensive packing list of essential items you'll need for your safari.
(Searching for "African Bowhunting Experience"? Visit our website!)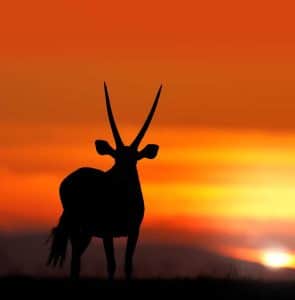 Clothing
When it comes to clothing, comfort, and functionality should be your top priorities. Choose lightweight and breathable fabrics that will keep you cool and dry, such as cotton or linen. Pack clothing in neutral colors like khaki, beige, or olive green, as these colors, blend in with the natural surroundings and are less likely to attract attention from wildlife.
Here's a list of clothing items to pack for your Namibian safari:
T-shirts and long-sleeved shirts
Shorts and lightweight pants
Comfortable closed-toe shoes or boots with good traction for hiking or walking
Sandals or flip-flops for relaxing at camp
A wide-brimmed hat to protect your face and neck from the sun
A light jacket or sweater for cool evenings
A rain jacket or poncho for unexpected rain showers
Accessories
In addition to clothing, there are a few key accessories you'll need to make your safari more comfortable and enjoyable.
Sunglasses to protect your eyes from the sun and dust
Sunscreen with a high SPF to protect your skin from harmful UV rays
Insect repellent to ward off mosquitoes and other biting insects
A camera or binoculars to capture wildlife sightings up close
A daypack or backpack to carry your essentials while on safari
A reusable water bottle to stay hydrated during long drives or hikes
A headlamp or flashlight for navigating camp at night
Personal Items
While most safari lodges and camps provide basic toiletries and amenities, there are a few personal items you'll want to pack to ensure your comfort.
Prescription medication and any necessary medical supplies
Basic first aid kit with bandages, antiseptic, and pain relievers
Toiletries such as toothbrushes, toothpaste, and shampoo
Hand sanitizer or wet wipes for quick cleanups
Tissues or toilet paper in case of emergencies
A power bank or extra batteries for your electronics
Miscellaneous Items
There are a few miscellaneous items you may want to consider packing to make your safari more enjoyable and stress-free.
Cash or credit card for souvenirs or tipping
A travel adapter or converter for charging electronics
A copy of your passport and other important travel documents
A guidebook or map of Namibia for reference
A small travel pillow or blanket for long drives or flights
A small amount of laundry detergent for washing clothes by hand
Cultural Sensitivity
Finally, it's important to be mindful of cultural sensitivity when packing for your Namibian safari. Namibia is a diverse country with a rich history and culture, and it's important to respect local customs and traditions. In general, it's best to avoid revealing or tight-fitting clothing, especially in more conservative areas. Dress modestly and respectfully, and avoid clothing with offensive or inappropriate slogans or graphics.
In conclusion, packing for a safari trip in Namibia can be a bit challenging, but with the right gear and accessories, you'll be prepared for any adventure that comes your way. Remember to prioritize comfort and functionality when selecting your clothing and accessories, and be mindful of cultural sensitivity when choosing your outfits. By packing smart, you'll be able to fully immerse yourself in the incredible sights and sounds of Namibia and create unforgettable memories that will last a lifetime.