Travelling to Namibia
The Namibia Desert along the Atlantic Ocean coast distinguishes Namibia, a nation in southwest Africa. Numerous species of wildlife can be found throughout the nation, including a sizable cheetah population. German colonial-era structures can be found in the capital Windhoek and the beach town Swakopmund, including the 1907-built Christuskirche in Windhoek. The salt pan at Etosha National Park, which is in the north, attracts animals like rhinos and giraffes.
(Want to experience African Bird Hunting, contact us today!)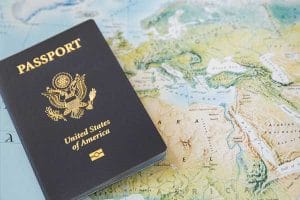 If you are planning to visit Namibia, it is important to know when to go. This article will explain the best times to visit Namibia and what to expect during your stay. In addition to the season you choose, you should also look for festivals that will take place in Namibia.
For instance, in September and October, the weather will be warm and dry, but with a few rainy days. So, this is a great time to visit Namibia.
The most popular time to visit Namibia is between April and May, when the temperatures are relatively high but not too hot.
However, if you want to visit a national park without the hassle of dealing with crowds, November is a good time to go. There won't be as many tourists in November, which will make your holiday even more enjoyable. However, if you don't mind spending more money on flights and accommodations, you can visit the country any month you want.
If you want to see the wildlife, the dry season is the best time to go to Etosha National Park, as the animals congregate around the few water sources. You can also expect lower risk of malaria during this time. While it is not ideal for travelers who are afraid of mosquitoes, Namibia is safe. Just remember to follow some common sense when choosing a time to visit, and you should be fine.
If you want to see wildlife, you must visit the Ethosa National Park. Its temperatures are spectacular, and you can expect to see several different kinds of wild animals. Other parks like the Skeleton Coast and Khaudum National Park offer different types of safaris. There are endless options for adventure sports, and Namibia is considered a tourist destination par excellence. You can do all of these and more in Namibia
If you're traveling in the winter, you'll want to visit Namibia in August or September. You'll have a higher chance of seeing wildlife during this time, as animals are forced to congregate at waterholes during these months. However, this is not the only time to visit Namibia, as the rainy season also ends around March. During the dry season, the nights will be cool enough to stay in your hotel room.
In the north, don't be surprised if people stop you from driving. In Namibia, people will often try to get into your vehicle. They may want to sell you food, money, or water. In the south, however, you can enjoy the scenery without encountering any trouble. And, if you aren't a seasoned traveler, don't be surprised if you encounter an odd character or two.
The climate in Namibia is relatively consistent throughout the year, but the southern part of the country is generally warmer than the northern areas. The hottest months are December and January, but the wettest months are November and February, where rainfall is the highest. However, November is the last month of rain in Namibia, with only two millimeters of rain on average. Because of this, you should avoid the rainy season during this time, as it signals the beginning of the very dry season.