Visiting Namibia
Namibia is best visited from July to October when temperatures are just over 70°F and there is little possibility of rain. Since it's also the ideal time to see wildlife, this is the busiest travel period; make travel arrangements well in advance.
The hemisphere of north Namibia experiences hot weather all year round with the potential for magnificent thunderstorms in the winter. The summer is bright and sunny, despite having freezing nights. The majority of the nation is dry, with bright orange sand dunes and cobalt skies.
(Want to experience African Bird Hunting, contact us today!)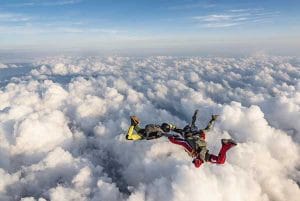 Burchell Wolf Safari
A family-owned business, Burchell-Wolf Safari specializes in trophy-quality hunting in Namibia, Africa. Each hunter is paired with an experienced hunter. The safari welcomes observers as well. The season runs from 1 Mar to 31 Oct. The diverse habitats and abundant wildlife make Namibia one of the most enticing hunting destinations in Africa. Here, you can take your shot at the African Wildcat, Leopard, or Lion.
The BWS is situated on a 30,000-acre property that consists of 50 square miles. There are no internal fences or multiple boundaries. The safari has no package fees and clients choose animals according to price lists. There is no pressure to choose one animal over another. This makes it perfect for families and individuals who want to experience a truly memorable African safari. A safari is an unforgettable experience that combines wildlife viewing with cultural immersion, tasting different foods, and experiencing different cultures.
The company is also dedicated to promoting hunting to the next generation. It offers free safaris for children under twelve. The Burchell-Wolf Safari believes that hunting is best practiced when kids are young and can still appreciate the benefits of the sport.
The lodges have luxury tented camps and complimentary trips to Etosha National Park. You can even find Wifi at Burchell-Wolf Safari.