A Travel Destination for Adventure Fans
Namibia is a place where the landscape and wildlife are on steroids. If you're looking for an adventure that will take your breath away, this is the country for you. And don't forget about the delicious food either! With its various landscapes, colors, and cultures, Namibia is sure to make your visit something to remember.
(Want to experience hunting? Visit Burchell-Wolf Safaris Bird Hunting)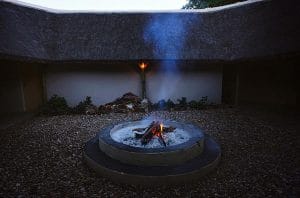 What is Namibia?
It is a beautiful country located in the southern hemisphere. The landscape ranges from rolling hills and valleys to the wide open plains that make up the middle section of the country. With its stunning scenery and diverse cultures, Namibia is sure to give you an amazing travel experience.
Must-do's
If you want to enjoy everything that Namibia has to offer, it might be helpful to plan your trip around some specific must-dos. For example, if hiking is your thing and you don't have time for anything else, then make sure to include hiking on your list of must-dos!
Fellow outdoor enthusiasts will appreciate how well planned this itinerary is – making sure you have everything under control before setting off can help avoid any mishaps along the way!
Similarly, if camping isn't your thing but you still need somewhere to stay while in town – look no further than one of our great campsites in Namibia! We guarantee that everyone will have an amazing time while living Simply camped out – so make sure not only do you have all the necessary gear but also book early so you don't miss out on this incredible opportunity!
How to Get started?
One of the best ways to get started in Namibia is by choosing the right place to start investing. This means finding a place that has the right atmosphere, climate, and resources for your investment goals. In addition, learn about Namibia's currency, the Namibian dollar, and get a good photo opportunity in its beautiful landscapes.
Understand the Land and People
Before leaving for Namibia, make sure you understand the land and people there. You'll need to have some basic knowledge about local geography if you want to make any real investments or take on any adventure in this fascinating country. In addition, be sure to check out our guide on understanding the people of Namibia before departure!
Namibia is a great place to visit – with its beautiful landscapes, diverse cultures, and passionate people. There are many must-dos in the country, such as exploring ancient ruins and witnessing some of the best rugby in the world at the Namibia Rugby Union Stadium.
Additionally, there are plenty of activities to keep tourists busy, such as hiking or fishing in either of the country's stunning lakes. If you're looking for a fun and exciting travel destination, Namibia is definitely worth checking out!