Namibia's Top destination Camp for a Safari Adventure!
If you're looking for a safari adventure that won't disappoint, look no further than Namibia's Top destination Camps for Safari Adventure!
(Click here to know about us: burchellwolfsafaris.com/bow-hunting-in-namibia)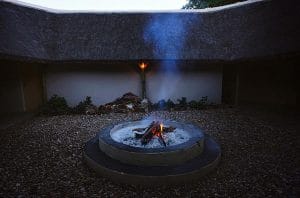 The safari experience in Namibia is incredibly unique and beautiful. Safari tours can take you to some of the most stunning landscapes in Africa. You can also explore the rural areas or visit traditional villages, all while taking in the natural beauty and bushmeat.
How to Search for the Best Safaris in Namibia?
Some things you'll need when searching for a safari in Namibia include:
-The location of the safari
-The type of safari (hunting, birding, Trekking)
-The size of the group you'd like to tour (up to 12 people)
-How much money you want to spend on the trip (under $50 is usually fine)
-What time of year are you looking to have your safari (early Jun/late Sep, Oct/Nov, Dec/Jan etc.)
How to Enjoy a safari in Namibia?
Dress for a safari in Namibia according to the weather. If you will be camping, choose comfortable clothes that can be laundered. When hiking or travelling in rural areas, bring a hat and sunscreen with you.
If you are going on a Safari, bring along food that will fit your dietary restrictions. For example, if you are vegan, consider bringing along soy sauce or other similar products to make your meals vegan-friendly.
If you are staying with others during your safari trip, make sure everyone knows about your dietary restrictions so they can plan accordingly. In some cases, you may need to cook additional meals in order to meet all of the dietary needs of your group.
What food should you bring with you on a safari in Namibia?
Food allowances for a safari vary depending on the country and season; however, general tips include:
-Bring at least two days' worth of food (stay with friends or family during the safari periods). This allows for cooking and eating throughout the day without having to worry about running out of something essential early in the trip.
-Pack healthy snacks and water as well as any necessary medicines or supplements for each person in your group (if allowed by the destination country's health authorities). This ensures that everyone is safe and healthy while on safari!
-Bring plenty of mosquito repellent if needed; many areas have mosquitoes that can cause severe itching!
-Make sure to pack clothing specifically designed for Africa's hot climates (this includes rain gear), insect repellent, hats, sunglasses/face masks, insecticide cream/sprays etc., helpful first-aid supplies like sunscreen and Ibuprofen tablets or ibuprofen sprayers (for relief from fever),and money – plenty of local currency is often needed when travelling outside of major cities/territories.
What activities should you do on a safari in Namibia?
Some great options for activities on a safari include hiking, fishing, bird watching, horseback riding, and golfing. If you are interested in any of these activities, be sure to research the specific requirements and itineraries for each destination.
Namibia is a great destination for a safari adventure. With some great options available, you can find the perfect safari for your needs. Make sure to research all of the different safari experiences in Namibia before making your decision. Enjoy a safari in Namibia today!