Reasons Why Hunting is Important
There are several reasons why hunting is good. Besides providing recreational opportunities, it also promotes the health of humans and the environment. In addition, hunting prevents the spread of diseases. Hunting is a great way to maintain healthy ecosystems. So, why is hunting so good? Read on to find out! Listed below are some reasons why hunting is good for us. You may also want to try it. But before you do, you should know what you're doing.
(Want to experience bow hunting in Namibia, contact us today!)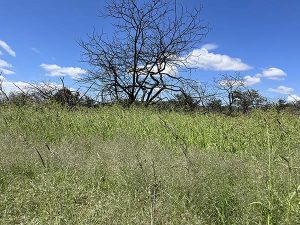 Wildlife Management Tool
Hunters play an important role in wildlife management. By providing key survey information from the field, hunters assist conservation agencies, universities, and biologists in determining if certain species are overpopulated. Hunters also collect important information such as species abundance and sex ratios. In addition, hunters provide biological samples from game animals. This data is valuable for understanding the health and distribution of various species. But hunters must adhere to the state's regulations. Hunting is a popular method of wildlife management. It decreases animal population by removing the surplus animals from the area. Regulations for hunting are usually adjusted to reflect the population fluctuations. Daily bag limits may also be increased or decreased. Other tools that wildlife managers use to manage wildlife are wildlife management areas. These areas are specifically set aside to increase the number of wildlife and protect key habitats. The following are some reasons why hunting is a good wildlife management tool.
Recreational Activity
Many hunters feel that hunting is a good recreational activity. While hunting can be an solitary activity, many people enjoy it with friends or family members. Several people who enjoy hunting were taught to hunt by a family member when they were younger. Hunting offers many benefits, including a sense of relaxation and family time. There are many social organizations for hunters and hunting enthusiasts, as well as hunts organized by local sportsmen. Hunting also contributes to environmental conservation. The industry provides hundreds of millions of dollars to help fund habitat maintenance, wildlife rehabilitation, and scientific research.
These funds are generated from the sales of hunting licenses and land stamps. Hunting also offers good nutritional value, providing plenty of protein and a variety of vitamins and minerals for hunters. This makes it an excellent recreational activity for people of all ages and abilities. And as a bonus, hunting helps preserve wildlife and habitats.
Prevention of Spread of Disease
There are many potential problems with wildlife disease transmission. Hunting exposes hunters to various types of infectious diseases through insect bites or contact with their internal fluids. Tick-borne diseases are highly contagious and can be deadly. Although symptoms are often vague and difficult to diagnose, hunting remains a popular sport for many people. To prevent the spread of these diseases, hunters must practice good hygiene and prevent contact with ticks. The bushmeat trade traditionally occurred at a local level and spread to urban and international markets. While novel pathogens may not have spread beyond localities, increasing human-to-human trade networks has increased the risk of disease spillover. Increasing air travel and global trade networks connect hunters with consumers, which increases the risk of disease spillover. Hunting also increases the likelihood of the transmission of disease from wild to domestic animals.
Conservation Tool
Although Kenya banned hunting in 1979, the number of animals killed in the country is still increasing. It is now important to understand that hunting is a conservation tool, and should be used in tandem with photo-tourism. Hunting in Botswana, for example, is selective and controlled, so it does not lead to a mass slaughter of wildlife. Animal rights activists, or Mbaiwa, support the practice of hunting, but there are also many other conservation benefits. The use of hunting is critical in marginal climates where agriculture and pastoral use are not practical. In the Arctic, Inuit trap animals for food and clothing. They use sea mammals' skins for footwear and kayaks. Hunting provides jobs for local people, and enables them to sustain the ecosystem. It also keeps the population in South Africa. Platt warned that if the scientific community didn't test the opposite hypotheses, progress would be slow.