Why Visit Namibia Today for a Hunting Safari?
Namibia's vast land, only 45 minutes from the international airport in Windhoek, is populated with a variety of games. The terrain is a mixture of small rocky hills, patchy savannas, and large, open areas. There are few man-made improvements, so the hunting area is largely natural and unspoiled. 
(Looking for African hunting safaris Namibia, Contact us today!)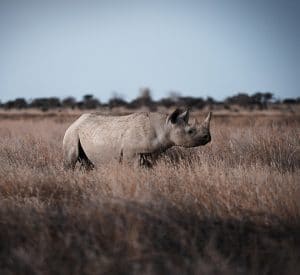 Swakopmund
There are several reasons why you should consider a Namibia hunting safari. Among them, this destination is known for its untamed landscapes and diversity of wildlife. Furthermore, it has an in-built conservation policy that protects the country's biodiversity and preserves its natural habitats. 
There are numerous things to do in Namibia, so you can choose an activity that best suits your interests. For example, you may enjoy horseback riding, dune surfing, or dolphin cruises. However, if you don't hunt, you can still enjoy the country's beautiful coastline. You can also fly to your chosen destination by charter aircraft, which you can take from Swakopmund's airport or from one of the many local airports. 
Namib-Naukluft Park
If you're thinking of heading to Namibia for a hunting safari, there are a few places you should look into. The Naukluft Mountains are one such place. Almost 1000 meters above sea level, the mountains are an impressive sight. They feature a mixture of limestone and porous rock, dotted with ravines and caves. This landscape is also a great place to see the region's wildlife. 
You'll be amazed by the range of animal life that you'll see in Namib-Naukluft National Park. You'll find a wide variety of species, including oryx, kudu, gemsbok, and the endangered Hartmann's mountain zebra. There's also an abundance of plants, including the bizarre-looking welwitschia. 
Fishing the Okavango River
Fishing the Okavango River is a great way to extend a Namibian hunting safari. You can fish for tigerfish in this river that runs between Namibia and Angola. Several lodges offer fishing as a standard safari activity. Beginners can rent basic fishing equipment from the lodge, but experienced anglers should bring their own equipment. You can also catch and release fish to protect the environment. 
Fishing in the Okavango Delta is a wonderful experience, especially during sunset. You can fish with artificial lures, bait, or even fly fishing. The catch is often released, but some lodges prepare it for supper. Most water-based safari lodges provide fishing gear and will include a fishing safari and game viewing. 
Wildlife decline in Namibia
The lack of tourism revenues in Namibia has resulted in reduced contributions to conservancies. In addition, the communities were offered minimal benefits during the travel restrictions of 2020 and 2021. These and other challenges have been highlighted in recent publications about the CBNRM in Namibia. To reverse the decline of Namibia's wildlife, a more inclusive conservation approach is needed. 
Conservationists in Namibia are using community-based models to protect the country's wildlife. The approach focuses on the sustainable use of wildlife, including hunting. The country has recently been ranked second in the world for conserving megafauna. 
Cost of a hunting safari in Namibia
The cost of a hunting safari in Namibia varies, depending on the type of hunt and the number of days you'd like to spend hunting. Some packages include free rifle rental, accommodation, soft drinks, and pick-up from the airport. Some also include a professional hunter and a free day trip to Etosha National Park. Additional animals can be hunted for an additional fee of 20% of the package price. All prices are quoted in United States Dollars and are subject to change without notice. 
The cost of a hunting safari in Namibia varies depending on the type of hunt you want to pursue and the species you'd like to hunt. Hunting in Namibia requires the use of firearms for the primary purpose of killing game. This means getting as close to the game as possible, which can be challenging and expensive, especially for people who don't have much experience with guns. However, there are a number of advantages to hunting in Namibia.