Is Bow Hunting by Burchell Wolf Worth the Price?
Are you wondering if a Burchell wolf trophy is worth the price? This article covers the factors you should consider when selecting a hunting destination. The cost of a safari, the Game species, and family owned lodges are just a few of the many things you should consider.
(Want to experience African Bird Hunting, contact us today!)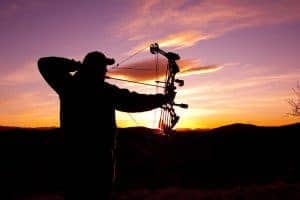 Read on for more information. You may even be surprised to learn that you can hunt Burchell Wolves with a bow.
Safaris
There are many reasons to take a Burchell-Wolf Hunting Safari. It's a unique opportunity to spend a week in the African bush, hunting for trophy-quality animals. In addition to buck, the safari also provides you with the opportunity to experience different cultures, taste exotic food, and see some of the country's most beautiful sunsets. But perhaps the best reason to take a Burchell-Wolf Hunting Safari is the opportunity to experience trophy-quality hunting.
Game species
You may be wondering whether a trip to Namibia for a Burchell Wolf Hunting Safari is worth it. This safari focuses on trophy hunting. The Namibian landscape is home to the largest Cape Eland, Livingston eland, and 55-inch kudu.
You'll be hunting these animals in the beautiful Etosha Conservancy. The hunts are highly successful, and you'll leave with plenty of stories to share with your friends.
Cost
A trip to Africa may not be the most affordable way to get your trophy, but a safari to Namibia can offer a unique experience that is both fun and educational. With safaris in Namibia, you'll see the most diverse habitats of any country in the world.
And, with the help of a professional hunter, you'll be paired with the perfect game. Hunting is possible for a variety of species, including hyenas, leopards, and more. You can even choose from a safari to hunt honey badgers, brown hyenas, and even caracals.
Family-owned
Visiting a family-owned bow hunting company is a worthwhile investment. Not only do you get to hunt with experienced hunters, you also learn about a new sport. Burchell-Wolf Hunting Safaris is located in northern Namibia.
Their hunting safaris include the chance to hunt four of the ten antelope that roam the country. It is a rare opportunity to hunt this animal, and it's definitely worth the trip.
Kids 12 and under free
The Burchell-Wolf Safaris team is dedicated to passing on the traditions of hunting to the next generation. To make hunting even more appealing to young people, they offer free safaris for children aged 12 and younger.
Kids who take part in their safaris get to experience the real wild Africa with a Burchell-Wolf guide. And what better way to learn about the sport of hunting than to do it with a fellow hunter?
Trophy
If you are looking for a fun way to see Africa, a trip to Namibia is the perfect option. This country is home to a variety of wildlife and is known as one of the safest places to hunt in Africa. The country's sparse population and diverse habitats make it the perfect place to go bow hunting or rifle hunting. And, if trophy quality is what you're after, Namibia has it in spades.
This outfit, run by Scot and Katie Burchell, specializes in trophy-quality hunting. You'll find world-class animals and birds in Namibia's Etosha Conservancy.
Etosha National Park
The Burchell-Wolf Safaris camp is a comfortable 15-mile drive from the national park, and complimentary safari trips are available for guests. Owner Scot Burchell, a professional hunter, is also an experienced safari operator. This camp features luxury tented camps and Wifi access. The camps are located near natural and man-made watering holes in the Etosha National Park. Bow hunting by Burchell wolf is a trophy-level sport that is sure to attract trophy-level animals